Mission Statement:
Craft Haven is solely focused on making the world a more creative and beautiful place to live in and thrive. The independent spirit is so important. Bringing new crafters together to continue their growth and education generates new ideas and excitement in the crafting community. We're here to help you gain the skills to realize your budding visions, whether you're a new crafter or have been doing it for a lifetime!
We offer beginning and intermediate classes primarily in sewing and hand crafts. At the Craft Haven, we bring a high level of professionalism, top of the line equipment, intimate class sizes covering creative and accessible projects that follow today's latest fashion trends, and focus on education while still having fun. We are centrally located, just two blocks from Alamo Square, and highly accessible to most mass transit.
Come on, GET CREATIVE!
Bios: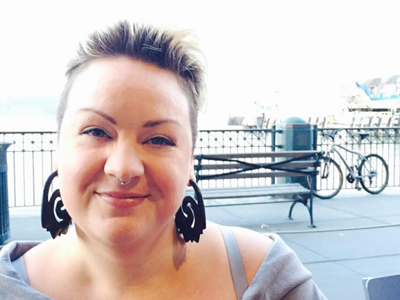 Kelly Williams is a designer, crafter, instructor, and all around DIY super creative kinda gal. Craft Haven is one of several creative pursuits that fills her day to day. When not teaching, she works in the music industry with several iconic local venues.
Kelly is a true autodidact. She learned the basics of sewing young in life and slowly but surely grew her skills through the years. She began designing her own line of clothing and accessories in 1998. After many years of doing things the hard way, she went back to school to learn professional pattern making, graduating from Apparel Arts in 2008.
Kelly began teaching with Stitch Lounge, the first sewing lounge of its kind in the nation. There she honed her skills and became a highly sought after instructor. She also taught at-risk youth programs through Turning Heads and Beacon.
With the closing of Stitch Lounge in 2008, Kelly founded Craft Haven Collective with fellow Stitch teacher Hannah McDevitt. Though Hannah has moved on to other endeavors, Kelly continues the movement at CHC.
Contact:
Voicemail: (415) 358-0739 This line is for non-emergency messages only and is not manned by a live person.